hai friends !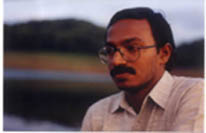 I am ALENDE DEVASIA residing at Kattappana, in the Idukki district of Kerala in India. Thank you for browsing my site. This site is designed, and prepared by me at Alfa Channel, Ernakulam. The site was created in the NetObjects Fusion software and with the help of Adobe Photoshop.
This is a personal site about myself and my place and is wellcome to all to have a look at it. You are the

visitor in this site.
I wish you a happy journey through my site.